New, natural, low-calorie sugar alternative
---
A natural fruit juice made from monk fruit, a small Chinese melon, is being touted as a natural way to reduce sugar in everyday foods and beverages such as cereals, yoghurts and juices, without compromising flavour.
Sweet-Delicious is a natural, low-calorie alternative to sugar and artificial sweeteners that has been developed by Guilin GFS Monk Fruit Corporation.
The product claims a number of advantages over existing low-calorie sweeteners. As well as being completely natural, it is considered a food ingredient rather than an additive, and it has a clean taste profile that allows it to be used in a wide range of foods and beverages.
"Today, product formulators have a toolkit that consists of high-intensity sweeteners, sugar alcohols and low-calorie sugars, but all these products come with limitations and challenges in terms of taste, labelling and consumer perception," said David Thorrold, general manager sales and marketing for Monk Fruit Corp.
"However, Sweet-Delicious is a completely natural fruit juice with a very clean taste which meets the growing consumer demand for natural food products and ingredients that don't compromise on flavour."
Sweet-Delicious monk fruit juice will make its first appearance on Australian supermarket shelves later this year in a product developed by Smartfoods for a major Australian supermarket chain.
"We have worked with the usual natural high-intensity sweeteners, but monk fruit juice concentrate has outperformed the alternatives in terms of taste while also offering a very consumer-friendly ingredient label," said King Chok, innovation and product development manager with Smartfoods.
"Because of these benefits we incorporated monk fruit juice in the new product formulation that we have just completed," he said.
The ingredient also has applications in the growing health food market.
"After testing a range of different options, monk fruit juice won out due to its clean flavour profile and low calorie count," said Lawrence Alloo, managing director at INLINE Nutrition. "We also didn't want to compromise by using an artificial sweetener or anything that interfered with the great taste."
With the global sweetener market now worth more than US$60bn per annum, Monk Fruit Corp will harvest 250 million monk fruits this year and is the world's largest producer of the fruit.
The product has FSANZ approval and is considered a traditional food in Australia, New Zealand and China. Monk Fruit Corp has patent applications in place for Sweet-Delicious in China, the USA and Europe.
A monk fruit extract product developed by the company for the US market is already being used by some of the world's biggest food and beverage companies, including Nestlé, Pepsico, The Coca-Cola Company, General Mills and Kellogg.
Thorrold said the company expects to see plenty of interest as the world continues to search for ways to fight the obesity epidemic and consumers look for healthy, natural ingredients in food products.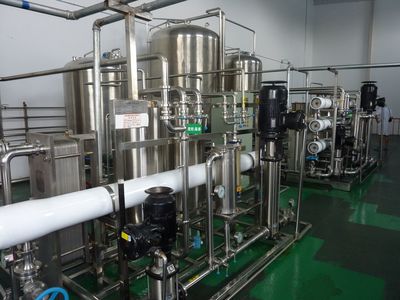 "We expect within two years that we will have regulatory approvals and product introductions covering over 5 billion consumers, and that within 3 years this will extend to around 75% of the world's population," he said.
"With a compelling, uniquely differentiated value proposition, we believe monk fruit juice has a bright future as a global solution for sugar and calorie reduction."
All images from Fleur Revell-Devlin (Impact PR).
---