Sponsored
Growing Demand for Chilled and Frozen Food Storage in Australia Drives Americold's Expansion
---
As the demand for cold and frozen food storage reaches new heights in Australia, Americold, a global leader in temperature-controlled warehousing and logistics, is ramping up its operations through site acquisitions and expansions to meet the growing needs of the market.
The Australian market has witnessed a significant surge in demand for chilled and frozen food storage solutions in recent years. Factors such as changing consumer preferences towards fresh and frozen produce, increasing population, and the rise of e-commerce have contributed to the need for reliable and efficient temperature-controlled storage infrastructure across the country. "We have noticed a shift in the supply chain from a just-in-time, to a just-in-case model," said Andrew Mates, APAC Managing Director at Americold. "Our customers are holding far more stock than they have previously and this also adds to demand."
Americold is a global leader in temperature-controlled logistics and storage solutions and has more than 120 years' experience with 250 sites globally. The company operates in North America, APAC, Europe and South America regions and is committed to helping their customers feed the world. With more than 35 years' experience in the Australian market, Americold works closely with the major supermarket retailers, food producers and manufacturers and the Quick Serve Restaurant chains. It provides a range of niche services such as pick to carton, date coding, product tempering and is picking hundreds of thousands of cases per year across their 14 sites in Australia, which are spread across five states. It also works closely with the meat sector in Queensland and Western Australia with blast freeze and export services.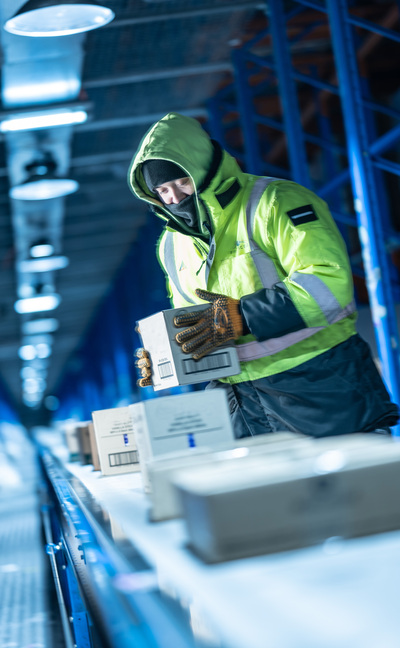 "Americold is at the forefront of meeting the increased demands through our growth strategy plans and constant surveillance of the market and their needs," said Mates. "We are proud to be expanding our operations in Australia, with the recent acquisition of a new site at Ormeau in Queensland bringing our capacity to over 70,000 pallets in the state."
Americold has also commenced receiving product into their $65M automated building in Spearwood, Western Australia. At 48-metres-high, the building is the tallest ASRS (Automated Storage Retrieval System) temperature-controlled facility in the West. The new installation will help to ease the food storage issues in the region.
Americold's continued commitment to expanding its footprint in Australia underscores its dedication to providing exceptional cold storage solutions for their current and potential customers. "Australia is underserviced in the temperature-controlled space, and we need to keep growing and developing at pace. We have land available at a few of our sites that could be used for future expansion," said Mates.
By choosing Americold, customers can benefit from the company's deep industry knowledge, advanced technological capabilities, such as their i-3PL inventory management system that provides customers with real-time visibility to their inventory and performance metrics, and a comprehensive suite of value-added services. With a focus on innovation and sustainability, Americold strives to optimize their operations and reduce environmental impact through measures such as energy-efficient infrastructure including the commitment to solar panel installations at their sites.
As the demand for chilled and frozen food storage rises in Australia, and across the globe, Americold stands ready to meet these requirements with its extensive capabilities and global industry leading expertise. With a strong commitment to customer service, Americold continues to be the preferred choice for temperature-controlled facilities.
For more information on Americold and its services, please visit https://info.americold.com/anz-temp-supply-chain
Related Sponsored Contents
Using liquid nitrogen or carbon dioxide can offer a useful solution for food manufacturers who...
Heat pumps that have been common in the HVAC and refrigeration sectors but are new for the...
There are certain factors to look for that determine a food-safe floor.
---