Accurate on-pack recycling labelling needed, report reveals
---
The Australian Packaging Covenant Organisation (APCO) and Planet Ark have launched the Australasian Recycling Label Consumer Insights Report 2021, a new consumer insights report about Australian attitudes and behaviours towards recycling.
The report reveals that 76% of Australians think that recycling is the most positive thing they can do for the environment and that the first place they turn to for accurate information about how to recycle right is the labelling on their product packaging (51%).
The report shows that the majority of Australians want more information about what can and can't be recycled, and that more than half check the labelling on their packaging multiple times before recycling to make sure that they are recycling correctly. The findings highlight the critical need for accurate on-pack recycling labelling, like the Australasian Recycling Label (ARL), and the important role that industry, government and consumers play in creating cleaner waste streams.
Since its launch in 2018, the ARL Program has gained widespread support from government and industry, and most recently the federal Budget allocated $5 million in additional funding to support small to medium enterprises to adopt the label.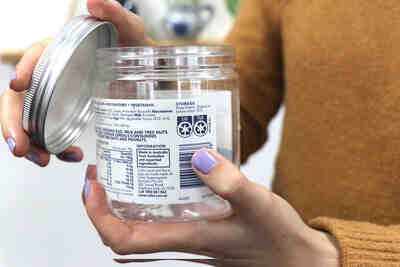 The report shows that awareness of the ARL has grown significantly (up by 16% year on year), with awareness highest among younger Australians, 16- to 24-year-olds (82%), 25- to 34-year-olds (79%), 35- to 44-year-olds (78%).
One in five Australians also indicated that they would recycle a lot more if the ARL was on their product packaging and three-quarters want to see the label on every item of packaging.
Brooke Donnelly, APCO CEO, said: "Everyone, including industry, government and consumers, is vital to creating cleaner waste streams in Australia, while understanding attitudes and beliefs is crucial to getting everyone to recycle more and to recycle better.
"The ARL Program continues to grow, passing the 500th member milestone, being widely recognised in the Australian Government's National Plastics Plan and highlighted by the UN Environment Programme as a best-practice example of consumer labelling. For Australian businesses the message is clear: there has never been a better time to be involved," Donnelly concluded.