Festive beverage product launches on shelves
---
This festive season, there are a range of new and interesting products hitting the shelves, from non-alcoholic drinks to camel milk-infused vodkas.
Camel milk and honey vodka
The Summer Land Camels vodka is infused with camel milk whey and honey. Inspired by others that have been infused with milk whey from sheep or cows, the camel whey was sourced from Australian camels saved from culling. The vodka is triple distilled and features floral and caramel notes. It also received an award at the 2021 Australian Distilled Spirits Awards, taking home a silver trophy.
Wine advent calendar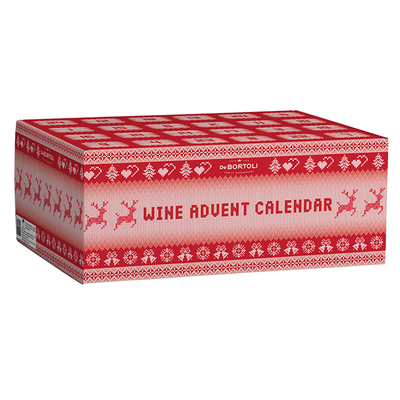 De Bortoli's advent calendar for the viticulturally inclined has a bright and festive design. The calendar featured 24 piccolos with a mix of 12 different De Bortoli wines. Each purchaser this year received a different design thanks to the combination of colours and graphic objects that are splashed across the boxes.
Premixed drinks
William Grant & Sons has introduced a selection of internationally sourced cocktails under the Batch & Bottle brand. The drinks were created in collaboration with bars from Mexico, Scotland, Singapore and Germany. The range features four pre-mixed cocktails from four iconic spirit brands: Hendrick's Gin Martini, Glenfiddich Scotch Manhattan, Reyka Vodka Rhubarb Cosmopolitan, and Monkey Shoulder Lazy Old Fashioned. A dollar from each bottle of the Hendrick's Gin Martini will go towards a fund that supports the hospitality industry in its struggles with COVID-19.
www.batchandbottlecocktails.com.au
Rum ball-flavoured liqueur
Inspired by the holiday rum balls, Bundaberg has launched its own Rum Ball liqueur. The liqueur is flavoured with notes of rum, sweet spice, biscuit, vanilla, cocoa and coconut.
Non-alcoholic drinks
Nexba's Nootropic range provides a non-alcoholic beverage for the holidays. Including vitamin C, L-theanine, probiotics and a selection of other ingredients, the drinks are designed to be healthy for the mind. The sugar-free range comes in four flavours: lemon and ginger, passionfruit, pink grapefruit and tropical. It is available in stores now.
---